LadyCare Q&A
Here are the answers to questions that we are frequently asked about the LadyCare Device.
If you still can't find the information that you're looking for, please contact us.
How Do I Wear My LadyCare Menopause Device?
Remove the main large curved part of the device and place it against your body on the inside of your underwear. Place the small round button on the outside of your underwear to hold it in place.
Not everyone likes to wear underclothes in bed at night. You can clip the small round button on top of the large curved button and tape the pair directly to your skin. Always include the small round button as it contains the directional device.
Boots Pharmacy stock adhesive wound protection patches, they are shower proof and will last for many days.
Using LadyCare to Relieve Breast Soreness
LadyCare may help to relieve breast soreness, if you are perimenopausal. We suggest that you place your LadyCare in your bra for 20 minutes or so to help ease the discomfort.
Exercising While Wearing LadyCare
It's fine to use the LadyCare menopause device whilst exercising, although we do advise removing it when swimming to avoid loss.
Why Choose LadyCare Plus
LadyCare Plus with enhanced power designed especially for women to help with increased stress  levels which are normally higher during menopause.
As the rebalancing effect of the standard LadyCare device had been reported to have been overridden in extreme cases, together with so many reported extra benefits of the LadyCare plus over the past two years, it was decided to discontinue manufacture of the standard LadyCare. Here are some Ladycare reviews.
General LadyCare Product Questions
When will I notice the benefits?
Every woman is different, many start to feel the benefits within the first couple of weeks, others need to use their LadyCare Plus for the full 3 month period.
Our studies (carried out over a 3-month period) show that about half of women generally felt benefits within one month, with others needing to be more patient to feel the benefits before the end of the 3 month trial.
It is important to wear your LadyCare continuously (24/7) for a full three months to receive the full benefits.
Do you wear LadyCare for life?
Many women have reported wearing their LadyCare device long after their perimenopause and menopause symptoms have stopped.
Since LadyCare has shown to rebalance the autonomic nervous system (ANS), it may continue to provide other benefits, such as:
Helping to reduce anxiety, bloating and water retention.
Improving sleep, skin, hair and libido.
Women have also reported fewer urinary problems.
Why has my LadyCare stopped working?
Increased stress levels.
LadyCare re-balances part of the autonomic nervous system, (ANS), prolonged high levels of stress (family, financial, employment, health, relationship, etc.) and increases the sympathetic part of the ANS.
Although LadyCare Plus is extremely effective at balancing the ANS, increased levels of stress will override its performance. It is important to remove LadyCare for 21 Days, try to reduce the stress levels as much as possible then everything should be OK again. If LadyCare helped you before it will again.
LadyCare is very robust and cannot be damaged.
If you need a little help reducing stress, we are here to help simply call our helpline: 01179710710
Using LadyCare When Flying
The majority of airport security staff are aware of LadyCare. However, when flying, to save possible embarrassment, simply remove your LadyCare and place it in your hand luggage before entering security scanners. We recommend wearing your LadyCare during your flight.
Why do I have a red mark under my LadyCare?
When you first start to wear LadyCare, on rare occasions a red mark can appear in the pelvic area. This is caused by improved local blood-flow directly under the skin. Sometimes the area can be more sensitive, but it will disappear as your body adjusts.
To ease any discomfort, place a piece of material between your LadyCare device and your skin for a few days. This will help to reduce its power.
It is also important to keep your LadyCare device clean to reduce the likelihood of getting a rash.
I've dropped my LadyCare into water. Will I need to buy a new one?
No. LadyCare power is covered by a 5yr Guarantee as it is extremely robust. All the seams are ultrasonically welded. We have also received many reports of even surviving washing machine accidents.
I've lost my button. Can I get a replacement?
Yes! You can buy a replacement button from our online shop.
How long does LadyCare keep its power?
The power of LadyCare is covered by a five-year guarantee – it will not start to significantly reduce for at least five years. It is also very robust and has been reported to survive many accidents, even being chewed by a dog.
Which symptoms may LadyCare help with?
Why 1000s of women are buying LadyCare, possibly to help with:
Hot flushes
Night Sweats
Better Skin Tone
More Energy
Improved Mood
Weight Reduction
Irregular Or Heavy Periods
Heart Palpitations
Loss Of Sex Drive
Vaginal Dryness
Lack Of Concentration
Lapses Of Memory
Urinary Incontinence
Bladder Infections
Hair Loss
Digestive Problems: Indigestion, Cramping, Nausea
Painful Sore Muscles, Tendons And Joints
Breast Soreness Or Tenderness
Increased Muscle Tension
Plus it is a natural alternative!
Can LadyCare help with Perimenopause symptoms?
Yes. LadyCare has also been reported by thousands to relieve perimenopause symptoms. Perimenopause is the transitional period before becoming fully menopausal. In many cases, it is normal for periods to be erratic whilst in this stage. Once a woman has been without a period for a full twelve months she is considered fully menopausal.
Please see our Perimenopause section for more information.
LadyCare and Breast Cancer
LadyCare has been found to reduce hot flushes, a possible side effect when Tamoxifen or other oestrogen-modifying drugs are prescribed for breast cancer. LadyCare is also safe for those with oestrogen-positive breast cancer, as it will not increase oestrogen levels. Thousands of women have been using LadyCare for years, without any reported adverse effects on breast, cervical or uterine health.
You may be interested to hear what Miss Tena K Walters, a Consultant Breast Surgeon has to say about LadyCare, please see her video on our Doctors Recommend page.
LadyCare and HRT
You can use LadyCare whilst taking HRT. If (with your doctor's consent) you decide to stop taking HRT, we suggest that you continue using it together with your LadyCare device for the first couple of weeks, before gradually reducing HRT. This may help to avoid any potential side effects.
Using LadyCare When You Have A Pacemaker or Defibrillator
People with pacemakers are advised to be careful with microwaves, mobiles, and security scanners as these emit an alternating pole field that may affect their performance. LadyCare works differently. It transmits a static negative pole field. There have not been any reports of this type of magnetic field having any detrimental effects on pacemakers or defibrillators.
Current regulations require us to include the warning regarding pacemakers on our products, and to inform customers with pacemakers or whose partners wear pacemakers. However, we have been manufacturing our products for the past 14 years, and many of our customers have pacemakers. We have not received a single report of any adverse effects to date.
I have a Mirena coil, can I use LadyCare?
Yes. It is totally safe to use LadyCare when you have a Mirena coil. We have received many calls from Women saying they were so happy with the results of LadyCare, they had decided to have their coil removed.
If you are taking HRT and decide to stop in the future, it is important to wear your LadyCare for at least four weeks before reducing HRT slowly!
The same applies to copper coils, these are also safe with the LadyCare.
Will LadyCare irritate or cause an allergy, or affect surgical body implants?
All metal implants are non-magnetic, and since LadyCare is completely encased within a plastic shell with ultrasonically welded seams it cannot cause nor have any detrimental effect on any existing allergies.
Is LadyCare Safe to Use with Other Treatments?
We receive a lot of questions about this and we can confirm that LadyCare is completely safe to use when you:
Have metal bodily implants
Use a Mirena or copper coil
Use natural hormone therapy cream
Have had, or are undergoing treatment for breast cancer
Please do not hesitate to contact us if you have any other questions about the safe use of LadyCare products.
My periods have stopped. Is it normal to bleed after using LadyCare?
Possibly. If you are recently menopausal, then to avoid embarrassment it is advisable to be prepared, light spotting could occur on rare occasions within the first 12 months after your periods have stopped.
Irregular or heavy bleeding
Irregular and heavy bleeding are usually a result of a natural reduction of progesterone in many cases maybe the caused by the transition to menopause (and perimenopause).
LadyCare helps by rebalancing the Autonomic Nervous System (ANS) this imbalance in most cases is responsible for menopause symptoms, including irregular & heavy bleeding.
LadyCare may help in many cases; most important it is totally safe.
Can LadyCare help improve your libido?
Yes, LadyCare is regularly reported to have helped improve libido.
Will LadyCare help me lose weight or reduce bloating?
LadyCare may help reduce bloating or fluid retention. In our trial of 508 women, 99 lost an average of 14 lbs. over the 3-month period. We also receive many reports from customers confirming that they are no longer suffering from bloating and/or had lost weight after using LadyCare for several weeks.
Does my size or weight affect how LadyCare works?
Do you have anything for period pain?
Our MN8 product has been successfully used for over fifteen years to help with:
Period pain
Bloating
Mood swings
Endometriosis
Fibroids
PCO
In double blind trials, MN8 significantly reduced period pain for 71% of women. If you wear MN8 a few days before your period, it is believed to improve circulation to the uterine muscles, thereby decreasing lactic acid. MN8 can also help with endometriosis and PCOS when worn continuously.
What is the difference between LadyCare & MN8?
LadyCare and MN8 each contain an individual directional device which varies the direction and depth of the magnetic field into the pelvic area.
The LadyCare is designed to be used for perimenopause and menopause symptoms. The power is directed to the (ANS) receptors deep inside of the pelvic floor.
The MN8 is designed to be used for period pains and associated symptoms. It directs power towards the uterine muscles at a different depth to the LadyCare device.
It is therefore important to always use the correct product and instructions for the intended use.
Do you have anything that can help with prostate problems?
Yes. We have a product for men called Pro-Health. Like LadyCare, it works by rebalancing the Autonomic Nervous System.
It is designed to:
Help prostate health
Reduce frequent urination at night
Reduce erectile dysfunction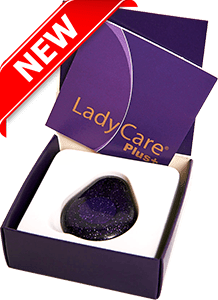 LadyCare Plus
The new LadyCare Plus+, natural Relief from menopause symptoms in a discreet, comfortable and easy to use device.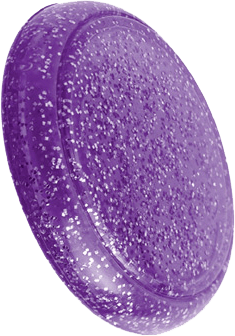 LadyCare Plus Replacement Button
Lost your LadyCare button? Not to worry, you can buy a replacement from our online shop.
More About LadyCare & The Menopause
SHOP LADYCARE
Want to see more product information, or purchase your own LadyCare, take a look at our online shop.
LADYCARE BLOG
Want more information about Menopause or want to learn more about LadyCare, check out our Blog.